Co-founder and CEO of Modern Hydrogen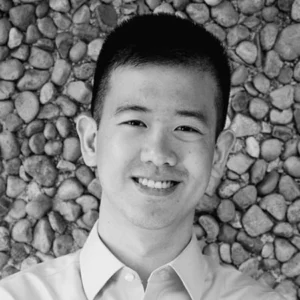 Tony is the co-founder and CEO of Modern Hydrogen. His educational background includes a BS from Stanford University and a PhD in physics from Harvard University, and he was awarded national fellowships from Hertz, Soros, and the National Science Foundation.
Earlier in his career, Tony held several influential positions such as Strategist at Goldman Sachs and Pro Bono Consultant on Global Health for the Bill & Melinda Gates Foundation and Global Good Fund. He was also a Member of the Global Future Councils on Energy & Entrepreneurship and an Entrepreneur in Residence & Consulting Inventor at Intellectual Ventures. Tony is currently a Term Member for the Council on Foreign Relations.
Some notable recognitions of Tony's successes include being named to Forbes 30 under 30, the MIT Technology Review Innovators under 35, and the Business Journal 40 under 40. Tony is also an inventor on an impressive 250+ patents pending.
In his free time, Tony likes to be out in nature whenever possible and enjoys hiking and kayaking.