The Modern Mission
Our mission is simple: make energy cheaper and cleaner. How we do that, and the steps along that path are much less simple, but every one of us believes that technology and innovation will be a crucial pillar of humanity's battle with itself to limit and reverse our impact on the planet. Our Products are built on science and engineering breakthroughs that you might mistake for magic, and we work tirelessly to find, scale, and implement more and more of that magic. Our business is built with a focus on pragmatism and partnerships - ivory tower idealism and going-it-alone are not how we operate. Everyone here shares a sense of urgency and purpose at the immense challenge before us, and if you do too, we hope you'll join us.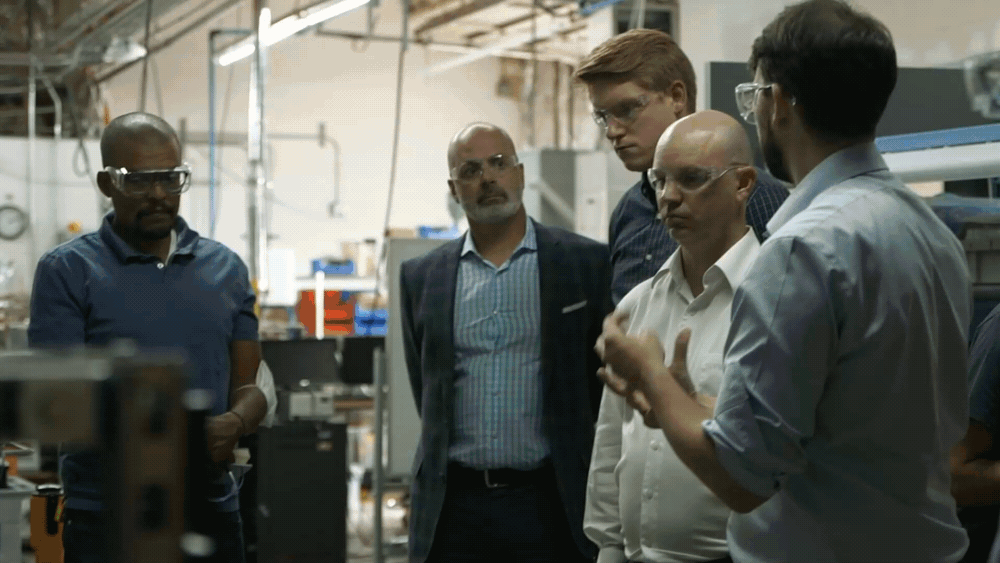 The Modern Team
At Modern Hydrogen, our team is our superpower. We are engineers, scientists, fabricators, technicians, designers, inventors, dreamers, doers, and disruptors. Our team is what sets us apart.
Board Members & Advisors
At Modern, we are fortunate to have a brilliant, experienced group of Board Members and Advisors to help guide us as we bring our technology out of the lab and into global markets.
David Bradwell
David Bradwell is the Co-Founder and CTO of Ambri. As a co-inventor of Ambri's liquid metal battery, David received the TR35 award from Technology Review, rated as one of the world's top 35 innovators under 35.
David leads Ambri's technical team to develop the battery technology, with a determined focus on creating a low cost and effective storage technology to meet the strenuous performance and cost demands for bulk-energy stationary storage applications.
David earned a B.Sc in Engineering Physics from Queen's University, and an M.Eng. and PhD in Materials Science and Engineering from Massachusetts Institute of Technology.
Guido Radaelli
Guido is an executive and entrepreneur with more than 25 years of experience in developing and commercializing new technologies for the energy, petrochemical and cleantech sectors. Currently, he leads technology development and project execution at ReMo Energy, a start-up that focuses on developing and executing green nitrogen projects. He routinely advises PE & VC funds, industrial players and technology providers in the energy, renewables and petrochemical sectors on technology development and adoption, technical operations, project development and execution.
As a Silicon Valley veteran, in the last 15 years Guido has been involved in several start-ups with a variety of executive and advisory roles. Until 2019 he led Technology & Engineering at Siluria Technologies (now part of Lummus), which commercialized a novel natural gas conversion technology. Prior to Siluria, he was a founder and executive member at Aurora Algae (now Reliance), where he was responsible for Engineering and Operations. Guido started his career at Casale Group leading the development and deployment of the company's novel syngas technologies for ammonia, methanol and hydrogen.  Guido graduated with honors from Politecnico of Milan in Chemical Engineering and holds an MBA from the Haas School of Business at UC Berkeley.
Pradeep Tagare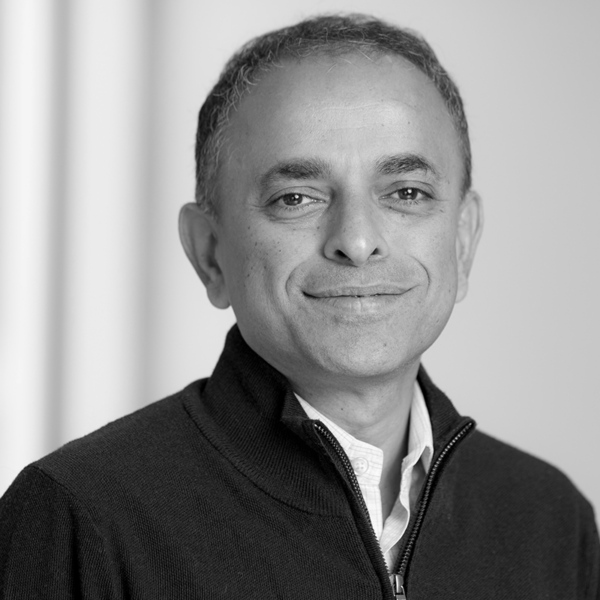 Pradeep Tagare manages National Grid's strategic investments for its $400M Corporate Venture Capital fund. The fund has invested in 40+ Energy Transition startups in the Digitization, Decentralization, and Decarbonization of energy. Pradeep joined National Grid Partners from Intel Capital, where he worked in Silicon Valley and India, investing in enterprise technology companies. At Intel Capital, Pradeep led 16 investments which resulted in 2 IPOs and 8 M&A exits with 2 Unicorns and 1 Decacorn in the portfolio. Prior to Intel Capital, Pradeep honed his operational skills in technology/product marketing roles at startups such as Inference, BroadVision, Healthon, and as an entrepreneur starting Yopa, a mobile middleware software company (acquired by XDrive/AOL). Pradeep has an M.S.E.E from the University of Wisconsin-Madison, a BE (EE) from the University of Bombay and is a Kauffman Fellow.
Dr. Yakov Kutsovsky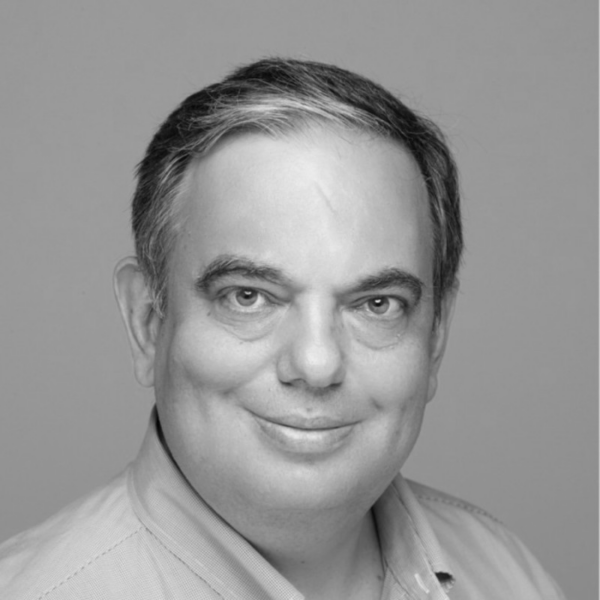 Yakov Kutsovsky is Founder of MateriaX, an advisory firm enabling successful development and commercialization of new materials for a sustainable future. Yakov Kutsovsky is also Executive Chairman, and Cofounder of Group1 – an engineered materials company focusing on the commercialization of Potassium-ion batteries, expanding beyond the limitations of Lithium-ion batteries while building on the best of Lithium-ion technologies. Yakov shares his broad experiences with communities as an Expert-in-Residence at Harvard University, and at Greentown Labs (GTL) as a startup mentor.
Over the last 15 years, Yakov was the CTO and Chief Scientific Officer of Cabot Corporation where he led the development of multiple products and manufacturing innovations, and commercialized new materials across established and emerging businesses. These include elastomeric composites, inkjet colorants, graphenes, carbon nanostructures and materials for next generation tires, adhesives, EMI shielding, silicones, and batteries. He has built a track record of scaling organizational and technical capabilities – from grams in the lab, to tons in manufacturing sites and technology centers across the world. Yakov has also led or had a hand in the technology scouting team, business development, establishing partnerships and collaboration programs, technology licensing, multiple M&A opportunities, as well as serving as the President of Advanced Nanostructure Solutions (ANS), a wholly owned Cabot subsidiary.
Yakov has published more than 20 papers and was granted 17 patents that cover a broad range of technical areas. Yakov earned his PhD in Chemical Engineering from the University of Minnesota. Yakov is a member of American Institute of Chemical Engineers, Material Research Society and American Chemical Society. Yakov served on the Advisory Boards of the Department of Energy, Environmental, Chemical Engineering at Washington University in St. Louis, Nanomanufacturing Center at UMass Lowell and the Department of Chemistry at MIT.
Tyler Hardin
Tyler is a Director of Strategic Investments for NextEra Energy Resources and is a founding member of NextEra's venture capital organization. He brings over 15 years of experience at the intersection of energy and finance. He started his career as banker with a focus on the oil and gas sector and has spent the past decade focused on renewable transition and industrial decarbonization.
Susan Brennan
Susan Seilheimer Brennan has 30 plus years of experience in battery, automotive and energy industries. As the CEO at Romeo Power, COO at Bloom Energy and Manufacturing General Manager, and other strategic leadership roles in Nissan Motor and Ford Motor Company, she has led teams through change and growth. She was one of the first women to hold an operational executive position at a leading Japanese corporation. Her experience includes spearheading several large-scale initiatives within complex, global organizations aimed at addressing financial challenges as well as scaling and commercializing new and emerging technologies.  She has the flexibility to work in large complex organizations as well as build successful startup organizations from an idea.  Brennan drives transformations with systemic process and culture change while managing teams through difficult business transitions, often from idea to revenue.
Matt Bedingfield
Matt Bedingfield is the President of Wieland North America Recycling and the Senior Vice President of Global Metals Management for Wieland Group. Wieland is a 200-year-old global leader in copper fabrication focused on creating sustainable value across economic, environmental, and social sectors for generations.  In an effort to reduce the carbon footprint of Wieland's products and processes, Matt ensures the recovery and re-utilization of copper scrap.  Matt has been with Wieland for the past three years.  Before that, he spent ten years working in the aluminum industry.
Tom Chi
Tom is a board member of Modern Hydrogen. He is the Founding Partner of At One Ventures. He co-founded Google[x], has played a significant role in established projects with global reach (Microsoft Outlook, Yahoo Search), and scaled new projects from conception to significance (Yahoo Answers from 0 to 90 million users, Google Glass, and Google's self-driving cars).
Carsten Voigtländer
Carsten Voigtländer is a board member of Modern Hydrogen. Previously, he headed the Vaillant Group as CEO until 2018. With 13,000 employees and over €2.5 billion/yr revenue, Vaillant is a market leader in the HVAC market. Carsten has a PhD in thermodynamics. He has more than 25 years of international management experience in mechanical and plant engineering, in series production, in the energy sector and in the service industry.
Alex Molinaroli
Alex Molinaroli served as the Chairman and CEO of Johnson Controls, a leader in building systems and efficiency products with over 100,000 employees worldwide and $30 billion/yr revenue. He was with the company for 34 years serving as CEO beginning in 2013 to 2017. Prior to that he was the President of the company's Power Solutions battery business.
Our Values
Our passion drives us and our values guide us. We live by these values and they help us navigate our decisions every day. If these values resonate with you and describe the teammates you want to work with, you would thrive at Modern Hydrogen and we would love to hear from you!