Senior Chemical Process Engineer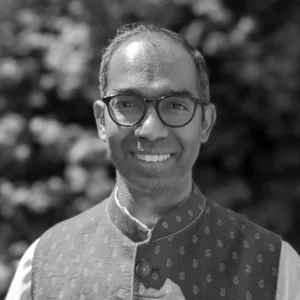 Vikram is a Senior Chemical Process Engineer at Modern Hydrogen. He has over six years of experience in the chemical industry in both R&D and the manufacturing of hydrocarbon resins. Vikram graduated with his BTech from SASTRA University and MS from Indian Institute of Technology Madras in chemical engineering. He earned his PhD from North Carolina State University with his work on chemical kinetics of combustion and pyrolysis of biomass-related compounds. He has published six journal papers and one patent. Vikram also has a Six-Sigma Green Belt certification.
Vikram enjoys playing squash, badminton, and running, as well as spending time with his family and friends. He occasionally does acrylic painting of landscapes and listens to Indian classical music.